Personal Injury
Dream Team Law is dedicated to helping you if you've been injured in any type of accident. Remember, it's not what happens to you, but what you do next that makes all the difference. If you've been injured in an accident, call Vanessa Diaz and  her team at Dream Team Law. 

Family Law
Family Law encompasses everything that has to do with your family. Divorce, Child Custody, Adoption, Pre and Post Nuptial Agreements,  and even Adoption. Vanessa Diaz and her team at Dream Team Law have helped families navigate the pitfalls that are often associated with Family Law. If you need help with anything related to your family. Call Dream Team Law at 1-844-400-TEAM

Bankruptcy and Loan Modifications
You're not alone if you have to go through a bankruptcy, foreclosure, or a loan modifications. Vanessa Diaz and her team at Dream Team Law have helped South Floridians manage their financial problems with compassion, honesty, trust and dedication to helping you  get a fresh financial start.
ABOUT US
Navy Veteran Vanessa Diaz, ESQ
Prior to opening her sole practice, Vanessa was the Managing Director and Senior Class Action Litigation Attorney for a Miami firm representing more than 5700 clients in a class action lawsuit against BP for the oil spill that took place in 2010 where more than 170,000 clean-up workers were injured.
Vanessa managed and supervised over twenty (20) employees in the Class Action Department and communicated directly with the Claims Administrator handling all appeals.
Prior to becoming an attorney Vanessa worked in marketing and underwriting files for foreclosures handling loan modifications, short sales, deed in lieu of foreclosures, HARP, and repayment plans.
Twenty Years Of Experience
If you've ended up here, you are in the correct place. Dream Team Law has the experience, knowledge and commitment to help.

Personal Injury
Many victims accept less than the true value of their injuries. Don't let that be you.
click here

Car Accidents
There are approximately 300 car accidents every day in Miami-Dade and Broward Counties. We know it's not always your fault. People are texting and driving, driving drunk, or maybe trying to keep their kids quiet in the backseat. Accidents happen and that's why you need to call Vanessa Diaz and Dream Team Law to get the compensation you deserve. Not all attorneys are the same. Experience the difference in working with Dream Team Law.
click here

Foreclosure Defense
Did you know that in the last 30 days over 500 foreclosures have been filed in Miami Dade County alone?
click here

Truck Accidents
Depending on the merchandise that trucks carry, they are required to have a substantial amount of coverage.
click here

Family Law
Our firm has extensive experience in family law matters including divorces, child custody and child support.
click here

Wrongful Death
Florida's Wrongful Death Act states that someone can file a lawsuit against the responsible party
click here

Christina Garcia
"Diaz Law Firm is excellent. From the beginning to end they handled my case very professional. Everyone in the office was super helpful including Vanessa and Fiorella. I had a temporary injunction dismissed. I am a very satisfied customer, I would highly recommend this law firm for who ever is in need of help.

Naylet Barbeito
"Vanessa, and her team really help me all through my process. She made sure to get everything I needed to make justice. At an affordable price. Because of them I was able to be at peace and have the full trust that I needed to know they will help me along the way."

Angelica Moreno
"Confident and professional experience. I trusted them to protect my business and they exceeded all of my expectations. Attorney Diaz made the process smooth and easy to understand. I am very pleased with my litigation results and highly recommend her and her incredible staff to assist/represent your best interest."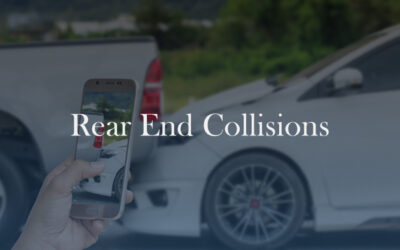 Rear- End Collision Miami car accident statistics What to do after an accident Florida's Rebuttable Presumption Pure Comparative Negligence Florida is a No-Fault State You've just been in an accident and your mind is racing. After the initial shock of the accident...
read more
Contact Us About Your Case
We will set you up with a free consultation Today!