Experienced Class Action Attorneys
Class action law is a very specialized practice.
Founder Vanessa has significant class action experience to help you get results.
Abogado experimentado en demandas colectivas
La ley de acciones colectivas es una práctica muy especializada. Vanessa, la fundadora, tiene una importante experiencia en demandas colectivas para ayudarlo a obtener resultados.

Personal Injury
Dream Team Law is dedicated to helping you if you've been injured in any type of accident. Remember, it's not what happens to you, but what you do next that makes all the difference. If you've been injured in an accident, call Vanessa E. Dream and  her team at Dream Team Law. 

Family Law
Family Law encompasses everything that has to do with your family. Divorce, Child Custody, Adoption, Pre and Post Nuptial Agreements,  and even Adoption. Vanessa E. Dream and her team at Dream Team Law have helped families navigate the pitfalls that are often associated with Family Law. If you need help with anything related to your family. Call Dream Team Law at (305) 395-4887

Bankruptcy and Loan Modifications
You're not alone if you have to go through a bankruptcy, foreclosure, or a loan modifications. Vanessa E. Dream and her team at Dream Team Law have helped South Floridians manage their financial problems with compassion, honesty, trust and dedication to helping you  get a fresh financial start.
ABOUT US
U.S Navy Veteran
Vanessa E. Dream, Esquire
Prior to opening her sole practice, Vanessa was the Managing Director and Senior Class Action Litigation Attorney for a Miami firm representing more than 5700 clients in a class action lawsuit against BP for the oil spill that took place in 2010 where more than 170,000 clean-up workers were injured.
Vanessa managed and supervised over twenty (20) employees in the Class Action Department and communicated directly with the Claims Administrator handling all appeals.
Prior to becoming an attorney Vanessa worked in marketing and underwriting files for foreclosures handling loan modifications, short sales, deed in lieu of foreclosures, HARP, and repayment plans.
Twenty Years Of Experience
If you've ended up here, you are in the correct place. Dream Team Law has the experience, knowledge and commitment to help.

Personal Injury
Many victims accept less than the true value of their injuries. Don't let that be you.
click here

Car Accidents
There are approximately 300 car accidents every day in Miami-Dade and Broward Counties. We know it's not always your fault. People are texting and driving, driving drunk, or maybe trying to keep their kids quiet in the backseat. Accidents happen and that's why you need to call Vanessa E. Dream and Dream Team Law to get the compensation you deserve. Not all attorneys are the same. Experience the difference in working with Dream Team Law.
click here

Immigration
No two immigration cases are the same. Vannessa Diaz and her team of Dream Team Law associates will help you for your citizen path.
click here

Truck Accidents
Depending on the merchandise that trucks carry, they are required to have a substantial amount of coverage.
click here

Family Law
Our firm has extensive experience in family law matters including divorces, child custody and child support.
click here

Wrongful Death
Florida's Wrongful Death Act states that someone can file a lawsuit against the responsible party
click here
Phenomenal team. Vanessa is a total pro and a go getter till the end. My divorce wasn't easy but her and Amanda really blew me away with their way of handling all the complex aspects of the situation. I highly recommend Dream Team
Chris Alvy
June 14, 2021.
Dra Ana y Amanda DIOS me las bendiga estoy feliz las llevo en mi corazón lo mismo a la Sra Vanessa muy profesionles
Teresa Loord
June 11, 2021.
I have been going through a difficult time since my case opened. But Amanda has been great and reassuring. If I ever need her she's just a call or email away. They have a great team.
Andrea Briceno
June 9, 2021.
THANK YOU SO MUCH, I wouldn't have gotten far without them! Everyone was understanding and Ana got the matter settled, she was very clear and understanding as well as effective at doing her job and doing it well, I'm forever grateful.
Nicole Sucre
June 3, 2021.
Divorce, child support, car accident, slip and fall you name it. Vanessa Dream does it all! Thank you to attorney Vanessa Dream and Heather for getting me the compensation I deserve.
Dominique Elverson
May 22, 2021.
Ariel is so kind, understanding, professional. I would definitely recommend this law firm! They handled my case so well! I can not be more satisfied if the outcome. Thank you dream team law!!
JaCrispy MClovin
May 22, 2021.
" Vanessa and Ariel are the best there is here in Florida. They handled my case with the utmost professionalism. I can't thank them enough for there hard work. Thank you ! "
juan ramirez
May 22, 2021.
Thank you Ariel for walking me thru my whole divorce. Vanessa and her team fought aggressively for my case and I can not complain! I am so happy for the outcome and I am definitely recommending you guys to everyone I know. Thank you!
Margaret Harrison
May 22, 2021.
Steffanie Ramos and Vanessa Dream was very professional... they explained step by step everything and very understanding.... they help me out alot and kept me posted with everything... very responsible and caring about everything... thank-you so much for everything...
Rolando Calderon
May 22, 2021.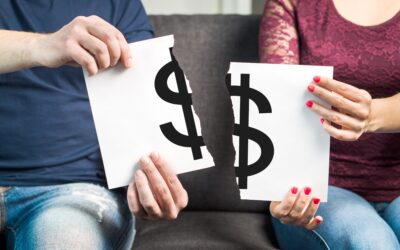 Inheritance Matters: What Happens After A Divorce?  The matter of an individual's inheritance is a sensitive and much talked about topic. One of the concerns regarding these is what happens when a divorce occurs in the family. How will the split be determined? How can...
read more
Contact Us About Your Case
We will set you up with a free consultation Today!