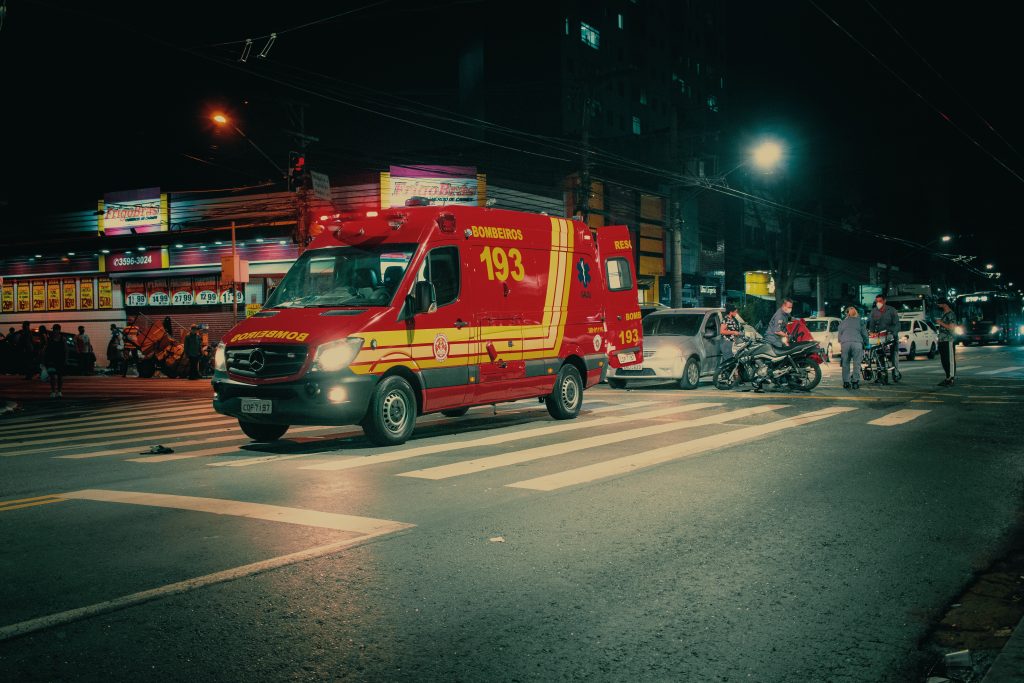 Have you ever suffered bodily injury and been unsure what to do next? Well, I'll tell you about the next steps, but there's something fundamental you need to know about bodily injuries first. To claim bodily injury you have to know what exactly bodily injury is.
WHAT EXACTLY IS BODILY INJURY?
Any harm done to a person's body is referred to as a "bodily injury." It's also known as "bodily harm." In simple terms, a serious injury that physically affects the victim's body is a "bodily injury". To explain it to you, here are some of bodily injury examples:
•Cuts, Abrasions, bruises, burns, and lacerations
Numerous accidents occur every day, such as falls from stairs or collisions at crosswalks, but have you ever noticed automobile accidents are the most frequent? Every day, millions of people collide all around the world. While some accidents are small, most of them result in injuries to the body, and some even adversely affect a person's whole life.
Do you know that in Florida, drivers don't need to have bodily injury insurance?
In Florida, drivers are not needed to have bodily injury liability insurance to drive legally. This is because Financial Responsibility Law is a set of legal principles in Florida. This law requires two forms of insurance: personal injury protection and responsibility for property damage. If the accident occurs, the personal injury protection covers the bodily injury insurance for the impacted individuals.
BENEFITS OF HOLDING BODILY INJURY AUTO INSURANCE
Ever thought about why there are lots of benefits if you hold bodily injury auto insurance?
We all know that the majority of accidents are caused by careless and reckless individuals. However, certain accidents cannot be prevented. A driver who purchases bodily injuries liability insurance also receives protection from financial liabilities. A driver at fault in an accident might profit from having bodily injury insurance. Bodily harm liability insurance helps shield you from financial responsibility by covering others' costs incurred as a consequence of an accident for which you are held accountable. You won't have to cover the victims' bills since the insurance company will.
STEPS TO FILE YOUR BODILY INJURY CLAIM
You might be wondering what comes next or what actions you should take to file a bodily injury claim after a car accident.
Well, let me guide you through a series of step below that can help you.
•Seek Medical Treatment Right Away after the Accident: I believe the most crucial action to take following an accident-related injury is to seek medical attention. Some people believe there is no need for an examination since they don't have any acute symptoms following the mishap. Even though you might not have any pain or discomfort right away after the injury, you can experience severe difficulty later.
•Get in Contact with Experience Bodily Injury Attorney: Small personal injury suits can occasionally be resolved independently. For instance, if you take part in a minor accident and either escape harm or merely need a single hospital visit. However, if you are in a serious car accident or your injuries require continual care or frequent hospital visits, I recommend you to get help from a bodily injury attorney who can help you make necessary arrangement and claim full cost of your medical care from liable party's insurance company.
•Create a Claim: The third step in filing a bodily injury claim is for you or your attorney to notify the person responsible for your injuries, as well as their insurance provider and that you intend to submit a claim. This can sometimes help to expedite the resolution of your claim.
•Gather Medical Treatment Documents/Information for injuries: Try to collect and compile as much data/documents as you can related to car accident. In other words, this is the time to gather your medical bills and records from your doctors, talk to them about the full extent of your injuries, find out what kind of ongoing care you will need, gather bills and/or estimates for the damage to your car or personal property, keep track of lost wages, etc.
•Negotiate a Settlement: Before or after filing a lawsuit, your attorney has the right to demand payment from the at-fault party or their insurance company. Negotiating a bodily injury settlement is quite similar to negotiating a deal with a used car dealer. Each party has a different estimation of the value of your claim. The amount you (the claimant) are ready to take is known, and the amount the insurance company (the responder) is willing to spend is also known. However, you can't truly tell what the other person is thinking. Therefore, to obtain a settlement to be acceptable to all parties, you engage in a process of "back and forth" with offers and counter-offers until a compromise is made or a lawsuit is filed.
•Settle or file a lawsuit: You and your lawyer will accept the offer if your negotiations have resulted in a settlement that you will be content with. However, you may decide to launch a lawsuit to request the amount of compensation you require, if the responder does not provide a suitable offer. But keep in mind that there are time restrictions set by law that must be followed when filing a bodily injury claim. You will be permanently prohibited from bringing a bodily injury claim for this incident if you don't submit a claim before the statute of limitations expires, which means you will lose your opportunity to get paid for your damages if you don't file.
•File a lawsuit if necessary: Without going to trial, many bodily injury lawsuits are resolved. However, a lawsuit will be required if the preliminaries do not result in a settlement. You'll be able to make wiser judgments and improve your chances of winning your bodily injury case if you have a better understanding of the trial procedure.
Now, what's next? You might question –
WHAT IF MY BODILY INJURY CLAIM IS DENIED?
Many of you might be afraid that your bodily injury claim will is denied.
Don't worry about that.
Everyone is aware that insurance companies prefer to save money rather than pay it out. It is quite normal for insurance companies to decline to pay out compensation for bodily injuries. This is a result of fake injury claims and late insurance premium payments. However, if your claim is rejected, you will receive legal notice.
You shouldn't panic if your claim is denied. The insurance company must offer a clear explanation of why coverage was denied. Here's when the experience of the Bodily Injury Attorney comes into play that will determine your result.
Your bodily injury lawyer will no doubt help you resolve the issue and pursue damages if it turns out that the denial of your claim was improper. Your bodily injury lawyer's determination of the best course of action will determine the next move in your claim. Therefore, you will require an experienced Personal Injury Attorney for Car Accidents to begin the legal procedure on your behalf and to win your case.
If you need any help with Bodily Injuries, hurry up and contact Dream Team Law. We have got you covered.