Fiorella Castagnola-Blaikie, Esq.
Fiorella was born and raised in Buenos Aires, Argentina where she obtained a law degree at the Universidad de Buenos Aires in 2001. After working for three years in an Argentinean corporation, she moved to Atlanta, Georgia.
In Atlanta, Fiorella worked in the legal field for a couple of years doing immigration and personal injury until she moved to Miami to attend the University of Miami, School of Law. Upon graduation, she worked as an in-house defense attorney with an automobile insurance company.
In addition, Fiorella worked at a South Florida law firm assisting clients with insurance claims and/or coverage issues, where she perfected her litigation skills.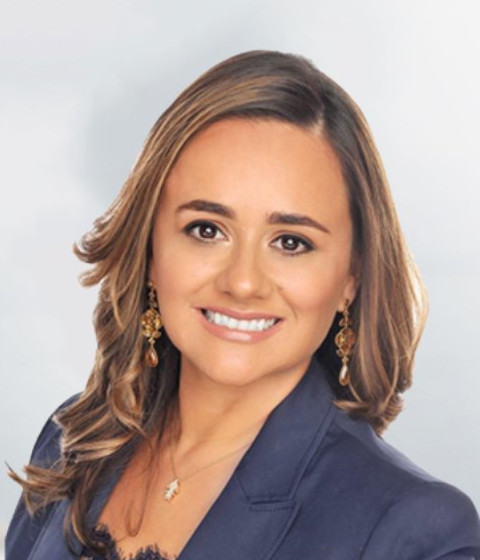 Guillermo J. De La Puente
Acacia Barros was born and grew up in Brazil. He obtained the equivalent title of Juris Doctor from the Pontificia Universidade Católica de Minas Gerais, Brazil. After graduating, Ms. Barros completed a Specialization in International Business and Commerce by United Metropolitan Faculties and an MBA in International Business, Commerce, and Operations Management from the University of Sao Paulo / Fundação Instituto Administrativo de Sao Paulo, Brazil.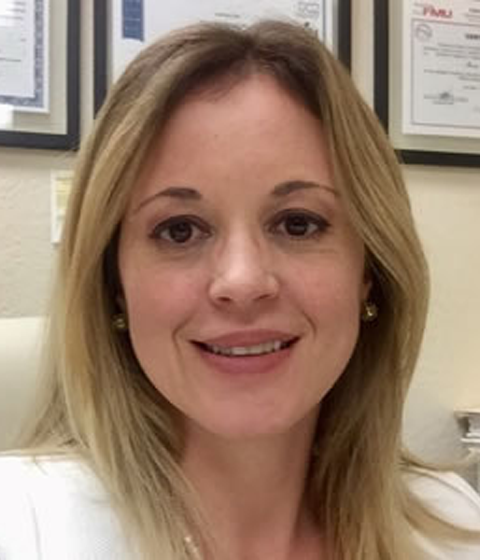 Mr. Soler has dedicated his career to helping those who have been injured as a result of another's negligence. Born and raised in Miami, Florida, Mr. Soler graduated from Florida International University with a major in Criminal Justice and a Minor in Public Administration. While earning his college degree, he served as an intern at the Miami-Dade State Attorney's Office, where he gained invaluable insight into the justice process. Mr. Soler then attended Nova Southeastern University, Shepard Broad College of Law.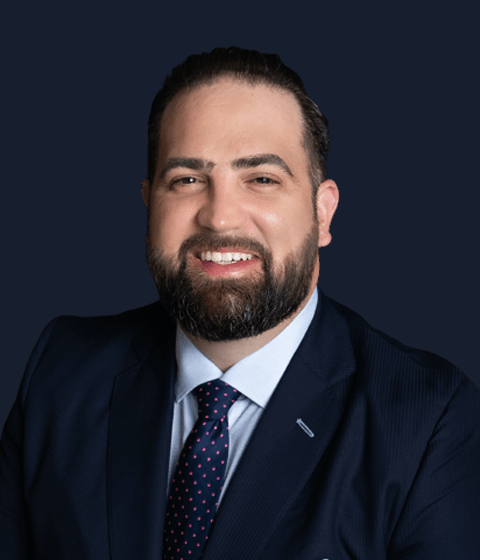 Jose Menendez loves the law, he cares for his clients, and he's dedicated his life to both. Since becoming a member of the FL Bar in 1986, Jose has been winning cases in Florida courts. With more than 30 years of experience as a defense attorney and as in-house executive and attorney for public and private healthcare companies, Menendez has the expertise, insider knowledge, and legal know-how to prosecute cases against large corporations for the individuals and small companies he's made it his mission to help. The heart of Menendez Trial Attorneys is the people it serves, those who entrust them to advocate for justice and fairness. Every case taken is personal – their clients become part of the practice and family. Every case is pursued with passion, determination, and the fullest preparation – they are relentless.
Other Info About Jose
Member of US District Court, Southern District of Florida and Cuban American Bar Association
Graduated from University of Miami School of Law with his Juris Doctorate
Representative Cases
Angel Acosta v. Healthspring of Florida, Inc. , 2010-44640 CA 25, 3rd DCA of Florida
IMC v. CarePlus Health Plans, Inc., 2013-09180 CA 15, 3rd DCA of Florida
Linda Martin v. Philip Morris, 2007-34267 CA 15, 3rd DCA of Florida
Luis Fernandez v. Universal Property & Casualty, 2014-000800 CA 23, 3rd DCA of Florida
Sadita Bustamante v. Humana Medical Plan, 2012-20686 CA 30, 3rd DCA of Florida
Haven Del Pino is an ambitious and dedicated attorney. She received her Bachelor's degree in Criminal Justice with a minor in Psychology from St. Thomas University in 2005. She further attained her Juris Doctorate degree in 2009. While in law school, Haven received the Dean's Merit Scholarship Award due to her superior academic performance. Today, as a private attorney, with her practices spread throughout the tri-county area in South Florida, Haven Del Pino is committed to representing her clients zealously and uses a personal, hands-on approach in every aspect of her practice. She handles all matters with determination and seeks to help her clients achieve the best possible outcome.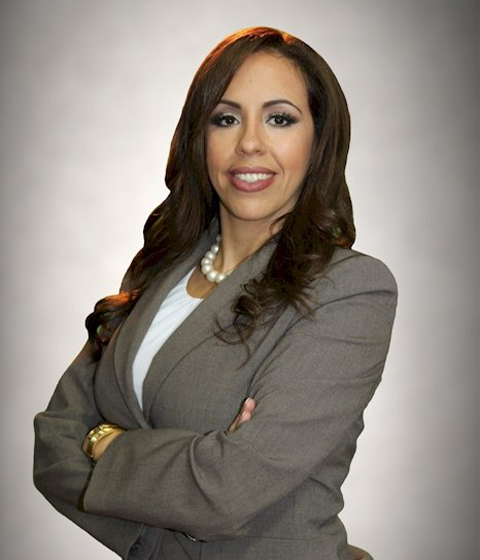 Mr. Dover has an intense drive that has allowed him to hone and refine his broad litigation skill set. His general area of practice is Civil Litigation, with a focus on both Personal Injury Protection and Personal Injury Lawsuits.
Jeremy is an ethical scholar that focuses on finding new, ingenious arguments and strategies to help in his zealous advocacy for all his clients, and he will never settle for less than any of his clients justly deserve.
Jeremy was born and raised in Chicago, Illinois, and remains a loyal Chicago Bears, Chicago Bulls, and Chicago Blackhawks fan to this day; however, he has grown to appreciate and support his local teams in South Florida as well. J
Jeremy left Chicago to attend Purdue University in West Lafayette, Indiana, where he obtained his Bachelor's in Sociology with Minors in Spanish, Pre-Law, and Forensic Science.
Mr. Dover is a proud member of Phi Kappa Sigma International Fraternity ever since he pledged the organization in Fall 2007 while at Purdue. Additionally, Jeremy, during his time at Purdue, was also involved in the Phi Sigma Pi National Honor Fraternity, the Alpha Phi Omega National Service Fraternity, and the Purdue Pre-Law Society.
Jeremy graduated from Purdue University in 2011 and was recognized and awarded as the number one Senior in the Sociology Department.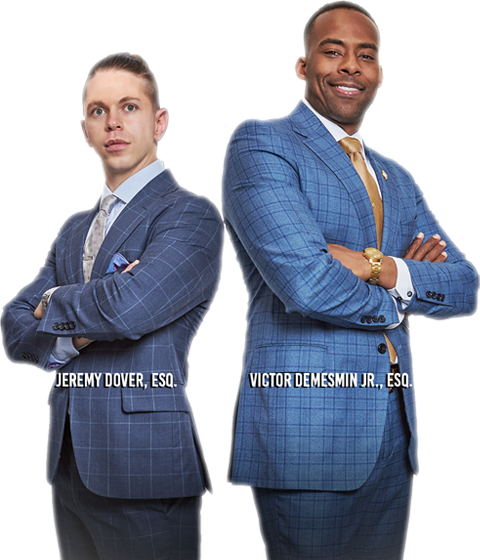 Following his time at Purdue University, Jeremy took his talents to South Beach, or rather Coral Gables for that matter, where he attended the University of Miami School of Law. Jeremy worked throughout his time at UM, including holding positions at multiple law offices, the Miami-Dade State Attorney's Office, Lawyers to the Rescue Non-Profit Organization; additionally, Jeremy participated in the University of Miami Children and Youth Law Clinic during his second year advocating for those in need.
Jeremy graduated from the University of Miami School of Law in December 2013 and was sworn into the Florida Bar in July of 2014 when he began his legal career by working for the Statewide Guardian Ad Litem Program being a voice for the voiceless. After two years at the GAL Program, Jeremy ventured into the private law firm life, where he worked for two of the most prominent Personal Injury and Personal Injury Protection Litigation firms in South Florida from 2016 up until late 2019 when he opened the Demesmin and Dover Law Firm with his partner, Victor Demesmin, Jr., Esquire.
Jeremy is a current member of both the Florida Bar and Broward County Bar Association.
Victor Demesmin Jr., Esquire
Victor Jr. received his Juris Doctor and Graduate Diploma in Comparative Law degrees in 2015 from Louisiana State University (LSU) Paul M. Heber Law Center. Mr. Demesmin is a member of the Florida Bar Association.
Victor Jr. was born in Boston, Massachusetts, and raised in Fort Lauderdale, Florida, where he attended St. Thomas Aquinas High School. In 2008, at the age of eighteen, Victor Jr. became a licensed Florida realtor specializing in residential sales and rental properties.
He holds a Bachelor of Science in Business Management and Entrepreneurship with a minor in Legal Studies from the University of Central Florida (UCF). While an undergraduate, Victor Jr. served as treasurer of Kappa Alpha Psi Fraternity, Inc. for three years.
In 2010, he began a 2-year internship with Lockheed Martin in Orlando, Florida as a Master Planner through the UCF College Work Experience Program. Victor Jr. was also a nationally ranked All-American member of the UCF undergraduate Mock Trial Team.
At LSU Paul M. Heber Law Center, Victor Jr. served as an Admissions Ambassador for the Law School. During his second year, he also competed in the Flory for both criminal and civil cases to acquire real-life experience and exposure to evidence and other trial rules.
Victor Jr. is a proud Haitian-American product and is very involved in the community here in South Florida. He is fluent in Creole and possesses conversational skills in French.
Victor Jr. is a forward thinker and an astute problem solver.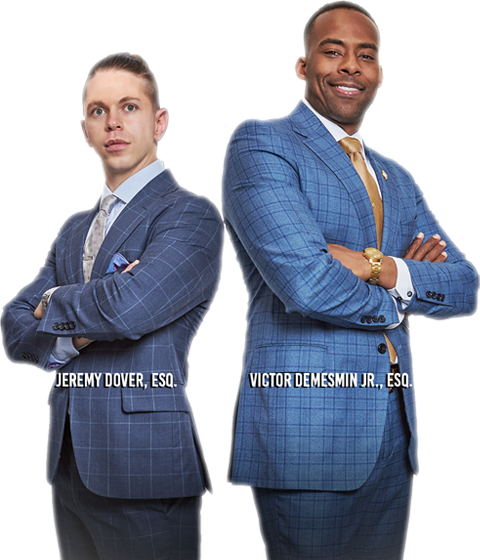 Contact Us About Your Case
We will set you up with a free 15 minute consultation Today!