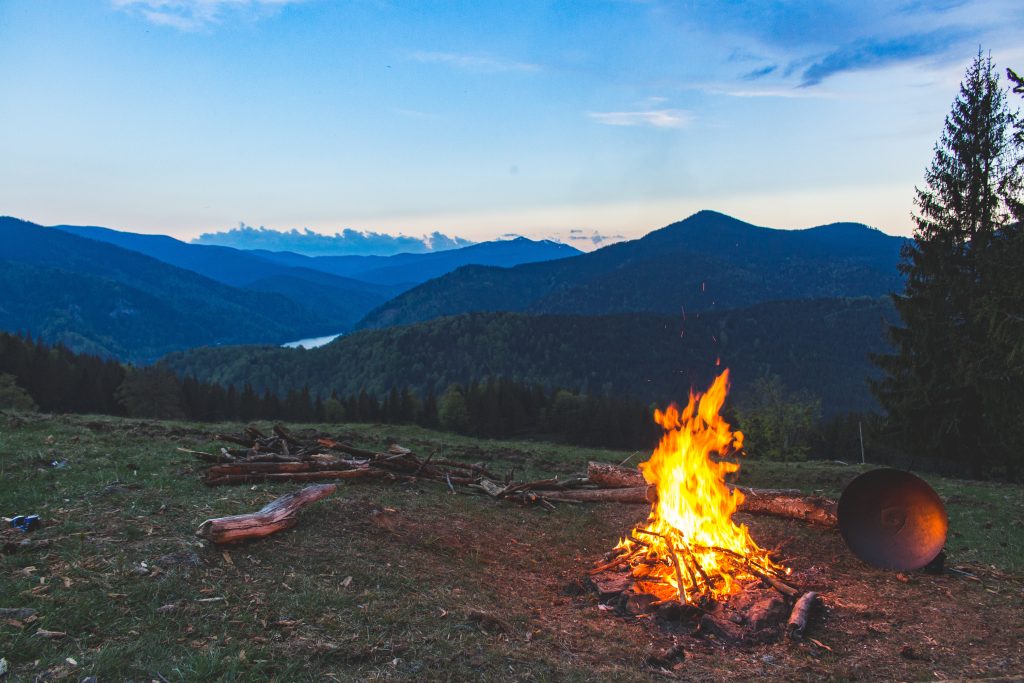 Did you know that the water in Camp Lejeune at North Carolina was heavily contaminated with industrial solvents, benzene, and other toxic chemicals from 1953 to 1987? And that it impacted more than 2 millions individuals – from Service Workers, Housing Contractors, Residents, Civilians, Military Veterans to Children who were still in their mothers womb during that period?
Well, now you know. But I bet, if you or your family had worked at the facilities at Marine Corps Base Camp Lejeune, North Carolina, you definitely know.
Let me tell you that the water contamination caused life threatening diseases like heart disease, cancer, trauma, birth defects and other adverse health conditions.
Seems Scary Right?
Well, Don't worry.
Today, the water is completely toxins free, clean, safe to drink and bathe.
But, for the residents, families, servicemen and many others veterans who lived, served and used the water of Camp Lejeune during that period, it was devastating and something they did not even know until 1982.
Who knows – they and their future generations might still be facing irreparable damages and adverse illnesses from that horrific incident.
So, What exactly happened to the Water of Camp Lejeune?
It all started in the 1950's. Out of 8 water distribution center at Camp Lejeune, 2 turned out to be fatal. The Tarawa Terrace and The Hadnot Point Water Treatment Plants.
The Tarawa Terrace Water Treatment Plant was contaminated by toxin called PCE (perchloroethylene or tetrachloroethylene) by an off-base dry cleaning firm named ABC One-Hour Cleaner. Due to their poor waste disposal practices, the toxins entered the Tarawa Terrace Plant, contaminated the water and eventually got distributed to the resident.
Similarly, The Hadnot Point Water Plant also got contaminated with TCE (trichloroethylene), PCE Benzene, Vinyl Chloride and other harmful substances from industrial spills, underground tank leaks and waste disposals that eventually got mixed with the water at the distribution center and affected the end users.
And mind you, these harmful volatile organic compounds (VOCs) continued to contaminate the water until 1982, when it was finally acknowledged by the government and further investigation were conducted. The tests later revealed more that 70 harmful substances found as contaminants in the Water of Camp Lejeune.
Various Research also found out that these chemicals had long term effect on the health of those who came in contact.
So I ask –
Is it Justifiable??
Is it right to forget the physical and psychological damages caused by the contamination and ignore the sufferings faced by the families, service workers, civilians and their upcoming generation, who served and lived at Camp Lejeune during that period?
No. At least I personally do not think so.
So if you believe, you or any of your family member was part of this tragic incidence and is currently facing the consequences, don't just let it go.
Let me help you fight for the injustice.
I know you might be wondering that the US Government will find loopholes against your claim and gain immunity from the case and you can do nothing about it.
You might also ask –
Has there been any Legal Updates on Camp Lejeune Justice Act?
Well, Yes.
And CONGRATULATIONS!! Justice comes to those who seek.
President Biden just recently (August 10th, 2022) signed the PACT Act into law. This means the US Government cannot claim immunity against the claim brought forward in response to Camp Lejeune Justice Act. I must say this is a great news for lots of individuals out there affected by exposure to contaminated water at Camp Lejeune.
So, I recommend any individual, veterans or their family members who stayed at the Camp Lejeune Base between 1st August, 1953 to 31st December, 1987, for at least 30 days, to sue and recover damages.
NOW is your chance.
I can help you claim health care benefits if you or your loved ones has any symptoms related to water contamination at Camp Lejeune.
But first, I want know-
Are you are eligible for Disability Benefits under Camp Lejeune Justice Act?
If you answer yes to my 2 questions below, you are good to go.
1.Have you or your loved ones resided or worked at Camp Lejeune between 1st August, 1953 to 31st December, 1987 for at least 30 days? Or children who were exposed to the water contamination while in the womb?
2.Have you or your loved ones been diagnosed with one of the following health conditions?
•Myelodysplastic syndromes
I believe there are many reading this and saying yes.
So I insist – do not delay at all and let me help you fight for your right.
I can sense that you are still hesitant and not sure that you qualify.
Don't worry.
Let me help you clear your confusion. I am an experience Personal Injury Attorney and US Marine Corp. Veteran myself. So I definitely understand your circumstances and suffering you may have gone through.
I care to carefully review your history, current situation, documents and let you know if are eligible to file a lawsuit. I will make sure you get justice you deserve and monetary benefits that you are entitled to.
So What's NEXT?? And, you might want to know –
What Kind of Payments can I Claim?
Not a problem at all.
I will thoroughly guide you about the list of payments you can claim due to the damage you have suffered which ranges from tangible claims such as your medical bills, doctors fees, prescriptions, surgeries, ongoing medical support bills to intangible claims such as wages that you lost, emotional and psychological sufferings due to the incident, pain, sufferings, reduced quality of life and any other type of expenses that you had to incur due to this tragic torment.
What about the Paperwork's and Documents?
I can hear you say-
"I don't know what legal papers I need to prepare or do I even have them.."
Well, I have got you covered.
I will help you arrange for the documents that you need in order to file the lawsuit such as residence paperwork of your stay at Camp Lejeune during the aforementioned period, military records, medical records, housing records, bills or any other documents that are required. Even if you don't have them, I will help gather them for you to solidify your legal claims to win the case for you.
So, HURRY UP!!!
You only have 2 (Two) Years to file the lawsuit starting from August 10, 2022 that is when President Biden signed the Act. If you don't act within this timeframe even the ACT cannot help you.
I have fought for my country! Let me fight for you.