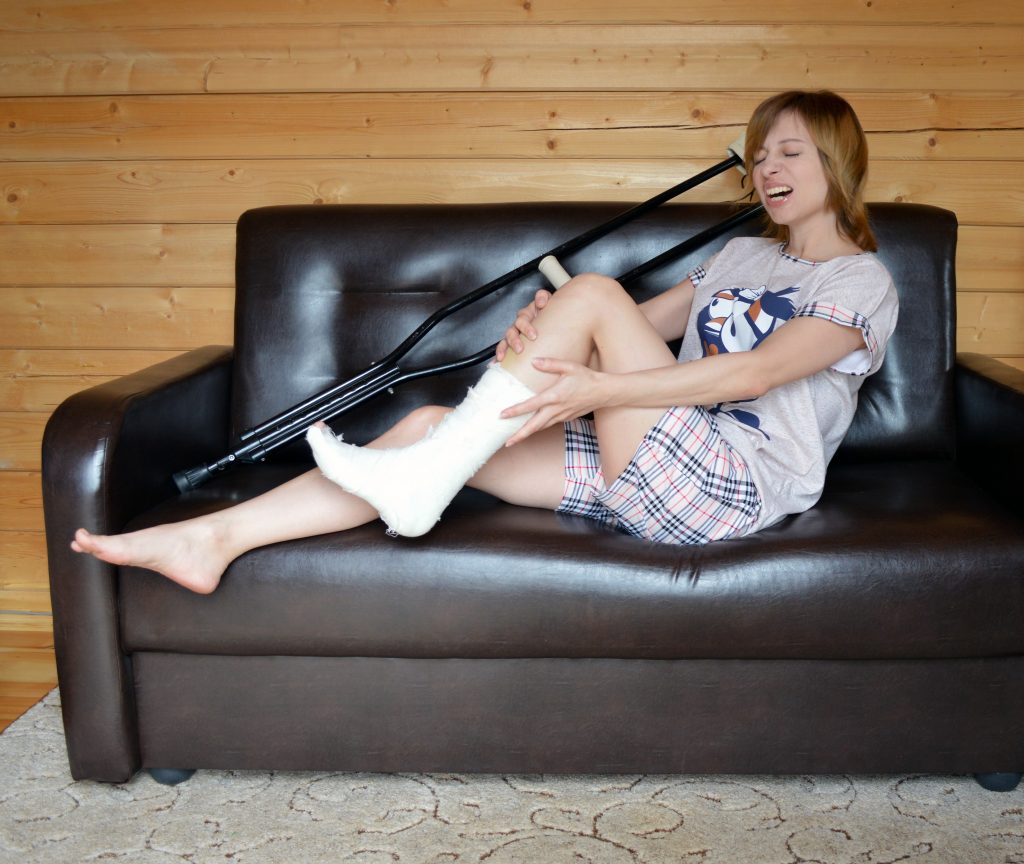 Even if the cause of the injury is unknown, injuries have a cost. Some of these include the cost of medical care. Getting immediate medical attention can be very expensive. It can also be very costly to take an ambulance to the hospital. If your injuries are severe, you might have to undergo emergency surgery.
After your life has been saved, you might be forced to go through rehabilitation. This process can last for several weeks, and it can cost you a lot of money. Apart from the medical bills, you also lose out on the wages you would have earned had you not been injured.
Besides these, other expenses, such as lost wages, can also be added up due to your injuries. These are referred to as special damages and are typically categorized as economic damages.
Aside from these, other costs such as medical bills can also be incurred due to your injuries. You'll also be dealing with an unquantifiable level of pain and suffering due to your injuries. The term "pain and suffering" refers to a broad range of psychological and emotional consequences that people suffer due to injuries sustained by negligent parties.
Some of these include the actual physical discomfort that people feel due to their injuries, such as a broken leg or the concussion they suffered after being involved in a car crash. The psychological effects of traumatic injuries can vary depending on the individual's unique experience. Post-traumatic stress disorder (PTSD) is a psychological condition that a traumatic event can trigger.
An individual injured in a fire may have scars that can make them feel embarrassed to go out in public. On the other hand, someone involved in a fall or slip may not suffer lasting effects from their injuries. It can be hard to determine a dollar amount for an individual's psychological suffering due to the lack of a defined cost chart or rubric.
It's typically up to the insurance companies and personal injury attorneys to determine the appropriate amount of pain and suffering an individual should receive due to their injuries.
Different psychological conditions can also justify seeking compensation for pain and suffering. For instance, people who were left with visible scarring after a car crash may be entitled to more compensation than those who didn't suffer from visible scarring.
Some common types of psychological conditions that can be considered when seeking compensation for injuries include anxiety, depression, and sexual dysfunction.
Some of the consequences of an accident may seem more severe than others. Being inconvenienced by the actions of another person is not as severe as experiencing a mental or physical impairment. Based on the severity of the loss, the recovery to which the victim can be entitled will vary.
Various methods can be used to determine the appropriate amount of pain and suffering an individual should receive. One of these is the per diem method, which involves taking into account the number of days it would take for an individual to recover from their injuries fully.
The economic damages that an injured person can receive are then multiplied by the number of their medical costs and lost wages to determine their non-economic damages. This method will take into account various factors, such as the injury's severity and the damage's impact on the plaintiff's life.
For instance, if a person loses a limb, they may be entitled to
multiples on the higher end. On the other hand, if they were only temporarily inconvenienced or suffered from temporary embarrassment, they may be entitled to a single multiplier. This is the calculation that most personal injury attorneys prefer to use.
Depending on the severity of the injury and the cost that the plaintiff incurred due to the defendant's negligence, the amount of compensation that an individual can receive will definitely vary. That's why you need an experienced and determined South Florida Injury Attorney.
If the injuries you suffered have a lasting negative impact on your life, you might be entitled to a significant amount of compensation.
Suppose an individual was only temporarily inconvenienced or offended by the carelessness of the person who caused the accident. In that case, they might not be able to receive the non-economic severe damages that they are entitled to. If you have any questions about the recovery that you are entitled to, it's important to consult a Florida personal injury attorney.
Vanessa Dream and the Dream Team Law firm is the team you need to help you recover physically and financially.